Michael Lisicky's department store books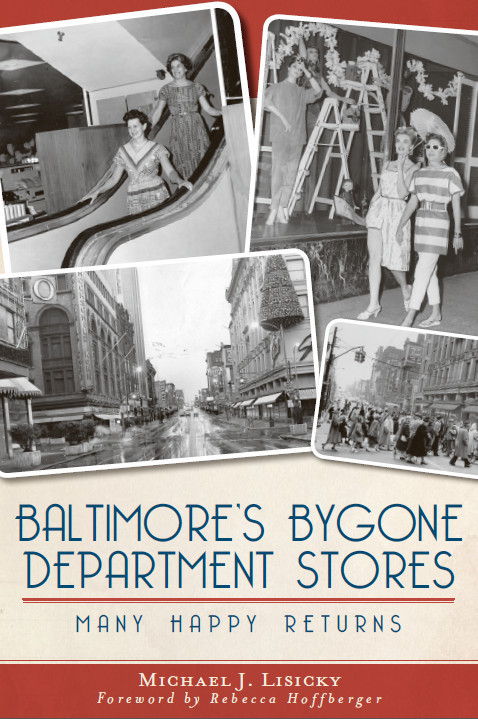 Michael is the author of ten books that celebrate the legacies of America's favorite bygone department stores. Historical details are combined with personal stories from department store family members and employees, as well as celebrities and dignitaries such as Ruth Bader Ginsburg, Dick Clark, Tim Gunn, and Senator Cory Booker. From May 2020 through April 2021, Lisicky served as a contributing writer at Forbes.com, covering department store news and developments, from bankruptcies to perseverances. In December 2020, he received a Forbes Favorites 2020 citation for his work on the demise of Lord & Taylor.
BOOK REVIEWS
You might think of Michael Lisicky's obsession with department stores as an orchestral tone poem for a single oboe: by turns plaintive and raucous, eloquent and funny, with unpredictable little swerves.
–Baltimore Sun
Lisicky loves department stores and clearly enjoys relaying this love.
–Newark Star Ledger
Retail fans can now take a stroll down memory lane with Lisicky, a department store historian.
–Boston Globe
Lisicky is probably the only department store historian I know. He's an oboist with the Baltimore Symphony but his true passion is those great brick-and-mortar stores that were so much a part of our lives.
–Tampa Tribune
Like many people, Lisicky figured department stores—these massive temples of commerce that sold everything from sewing supplies to fancy furs—would endure. A baby boomer born in 1964, the author loved how each American city had its own department store, such as Hudson's in Detroit and Marshall Field's in Chicago. [But now] while he earns his living as a professional musician, Mr. Lisicky's other love is writing books about department stores that have disappeared.
–Pittsburgh Post-Gazette
Like veterans of a noble cause—a battle or an expedition—former employees of Woodward & Lothrop came forward to share their memories after the recent column on Lisicky's book. Customers did, too.
–Washington Post
If you're interested in department store history, buy his books.
–Philadelphia Inquirer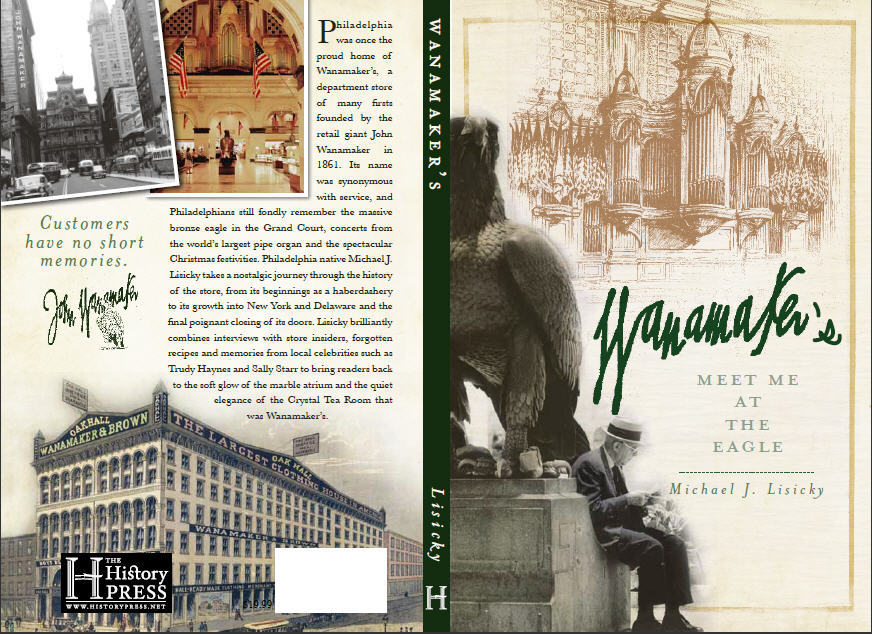 WANAMAKER'S: MEET ME AT THE EAGLE is published by History Press and is available on Amazon, Barnes & Noble, History Press, and wanamakerorgan.com websites, as well as in many Philadelphia area bookstores.

Please enjoy this interview from CBS3's Talk Philly program.
HUTZLER'S, WHERE BALTIMORE SHOPS is Michael's first book. He has applied his skills and enthusiasm for department stores to Baltimore's Hutzler's and the result is fabulous.

Here is more information from his publisher, The History Press:

For 132 years, Hutzler Brother's Company was a beloved part of the Baltimore retail and cultural scene. Charm City natives still recall with nostalgia the distinctive Art Deco design of the Downtown Store, the glitter of the fashion shows, the unforgettable Christmas celebrations and the chocolate chiffon pie served in the store's Colonial Restaurant. Local author Michael J. Lisicky pays tribute to Hutzler's as he chronicles the rise of the family-run department store, its growth into Towson and other Maryland cities and its eventual and much lamented passing. Interviews with John Waters, former Hutzlerites and statesmen provide a glimpse into the role that Hutzler's played in the lives of so many Baltimoreans. With his vivid prose and some classic Hutzler's recipes, Lisicky brings to life this lost Baltimore institution.

160 pages -- clicking on the book cover will take you to The History Press.